FIREBLOCK® 2024/c
INTUMESCENT PAINT FOR BRICK-CEMENT FLOORS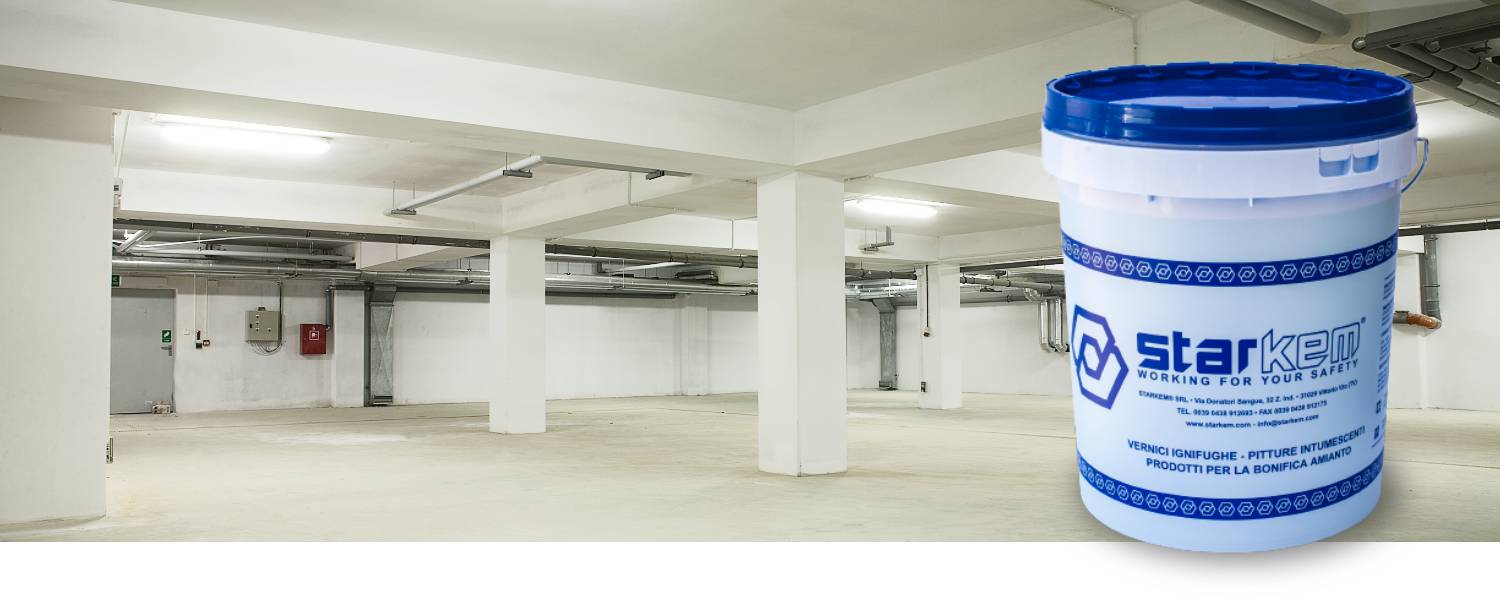 It's a water based intumescent paint for the protection of brick-cement floors. The product is certified in accordance with
UNI EN 1365-2 standard.
APPLICATION CYCLE
The application cycle provides the following procedures:
1) PREPARATION OF THE SURFACES
Verify that the surfaces are clean and free from oily substances, grease and release agents. In the case of surfaces already painted, existing paint coats must be completely removed by sandblasting or by sandpapering.
2) PRIMER
Application of our product called PRIMER STARPLAST EXTRA in the quantity of 100-150 g/m² in order to improve the adhesion of the following coats of FIREBLOCK 2024/C.
3) INTUMESCENT PAINT
Application of several coats of intumescent paint called FIREBLOCK 2024/C with recoat time as specified in the relative technical data sheet. The FIREBLOCK 2024/C can be applied by brush or roller in the amount of 500 g/m² per coat, or by spraying in the amount of 700 g/m² per coat (airless device without filter with nozzle 31). It's important to take great care in the angled areas where the product tends to accumulate. Spray in this case at a distance of dispensing more high, reducing the scope of the gun.
4) TOPCOAT
When the FIREBLOCK 2024/C paint film is completely dry (after at least 2 days) the application procedure can be completed, if necessary, by applying our chlorinated rubber topcoat called STARGUM COLOR (semi-gloss or glossy version) designed to impart anti-weathering and water-resistant properties to the intumescent protection. The recommended quantity to apply per coat is 150-200 g/m² equivalent to a dry film thickness of approximately 60 micron. We suggest the application of one coat or two coats of STARGUM COLOR depending on the type of use.
OTHER PRODUCTS IN THIS CATEGORY