STARBLOCK® PRIMER TIPO D
COATING FOR REMOVAL AND DISPOSAL OPERATIONS

Water based coating certified for removal and disposal operations of type D.
APPLICATION CYCLE
The application cycle provides the following procedures:
1) PREPARATION OF THE SURFACES
The surfaces must be prepared by removing any remaining dirt (dust, algae, moss, previous treatments not perfectly anchored, etc.).
2) APPLICATION OF THE PRODUCT
The application can be made with roller, brush or spray.
STARBLOCK PRIMER TIPO D to apply to not less than 200 g/m2.
OTHER PRODUCTS IN THIS CATEGORY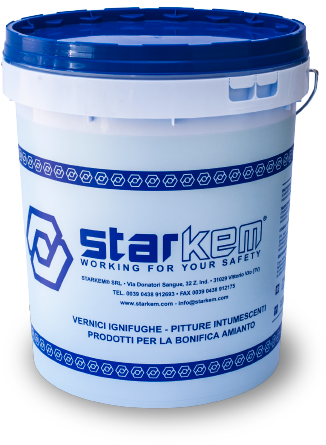 Water based – elastic – waterproof coating.