STARWOOD A.F.1®
FIRE RETARDANT IMPREGNATING AGENT FOR WOODEN ROOFS, WOODEN OR MDF PANELS AND PANELS FOR EXHIBITION STANDS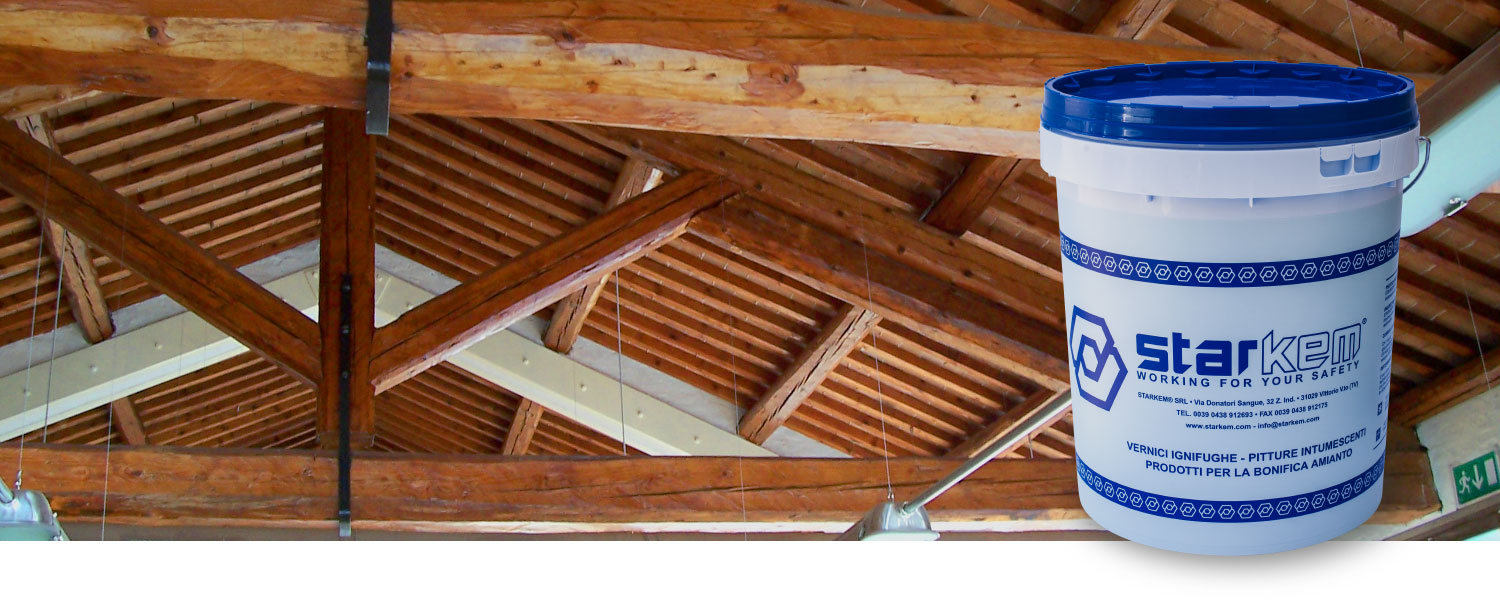 Transparent water based fire retardant impregnating agent certified in Euroclass C-s1, d0.
APPLICATION CYCLE
The application cycle provides the following procedures:
1) PREPARATION OF THE SURFACES
Verify that the materials to protect are free of grease, fats, oil, waxy impregnating and preesisting varnishes. Existing paint coats must be removed by sandblasting or by sandpapering with coarse grain and then fine abrasive paper at naked wood. After this operation, in order to ensure maximum adherence of fire retardant impregnating agent on the support, carry out further cleaning using a dampened cloth with nitro thinner to remove completely from wood traces of wax. It should be checked carefully that the humidity of the wooden materials to coated is less than the value of 12% in weight. If the conditions of preparation above indicated are not respected, we don't give any guarantee of durability of treatment.
2) FIRE RETARDANT IMPREGNATING AGENT
Application of 4 coats of 125 g/m2 each or of 5 coats of 100 g/m2 each for a total consumption of applied product equal to 500 g/m2. STARWOOD A. F.1® can be applied by brush, roller or spray.
OTHER PRODUCTS IN THIS CATEGORY